How to Prevent Acne Scars & Pigmentation – Expert Commentary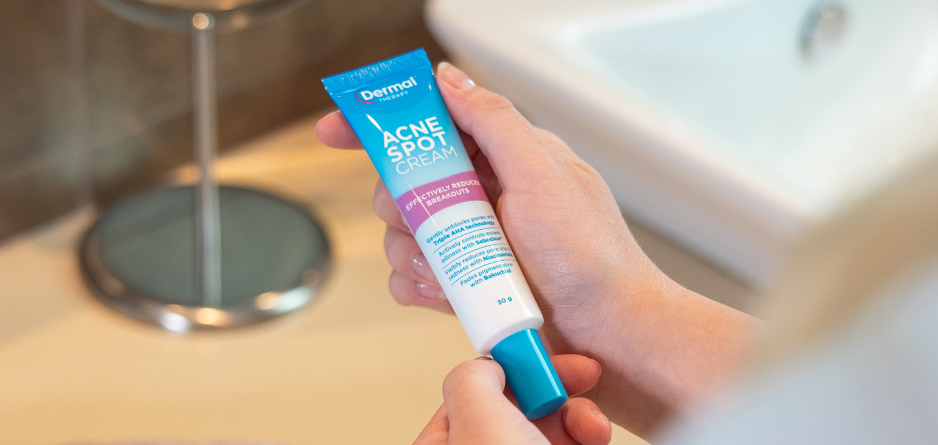 Amit Saha, Registered Pharmacist & Head of Technical & Innovation at Dermal Therapy provides an expert commentary on how to prevent acne scars and pigmentation:
"Acne scars occur when inflammation associated with acne leads to structural damage within the skin.
Due to swelling of the pores, the follicle wall breaks which results in skin lesions. Skin does attempt to heal itself by forming new collagen fibre, but the repairs are not as flawless as original, resulting in an acne scar.
Sometimes it is hard to differentiate acne scarring from post-inflammatory hyperpigmentation.
Hyperpigmentation is a skin condition that occurs after an inflammatory injury like acne, resulting in excess production of melanin.
These changes can be temporary and fade away naturally, or more permanent, which needs particular attention.
How to Prevent Acne Scars
So how can acne scars be treated or prevented? Stop picking the pimple or use an AHA-based resurfacing technique which can improve the appearance of the scar. Avoiding overexposure to sun can also help pigmentation. The quicker the inflammatory acne is treated, the less of the chance of acne scar formation.
Ingredients such as Alpha Arbutin, Bakuchiol (a natural retinol alternative) and niacinamide may also help address this issue."
Acne Treatment from Dermal Therapy
Dermal Therapy have created an acne treatment regimen to help prevent acne scarring. The Dermal Therapy Acne Control Kit is a next gen 3-step skincare technology to effectively control acne and achieve ultra clear skin. The kit includes:
Acne Control Wash – this acne treatment formula is free from harsh chemicals, acid and bleach. It is a super gentle foaming cleanser, which maintains your skin's natural microbiome and it is sensitive skin friendly.
Acne Spot Cream – this acne cream effectively reduces breakouts, actively controls excess acne-producing sebum, and is designed with an innovative anti-scar formula.
Acne Control Lotion – this acne lotion moisturises your skin while keeping your natural microbiome balanced and helps to prevent acne breakouts with patented Polylysine.
Learn more about our acne treatment products including acne wash, acne spot cream and acne lotion or our 3 Step Acne Control Kit. Check out our expert commentary on redefining the approach to acne treatment and learn more about the Skin's Microbiome Balance.