Dermal Therapy Very Dry Skin Cream has been clinically proven to increase skin hydration by 52%, with visible results in just 1 day.
Thick and rich cream providing intensive moisturisation
12.5% urea and 1% dimethicone
Visible results in 1 day
Non-greasy formula
Big W

Amazon

Amcal+

Better Pharmacy

Blooms the chemist

Catch

Chemist Discount

Chemist Outlet

Chemist WareHouse

Chemsave

Cincotta Chemist

Discount Chemist Outlet

Discount Chemist

Discount Drug Store

Friendly Care

Pharmacy warehouse

Lake cathie

My Chemist

Pharmacy 4less

Pharmacy Direct

Pharmacy Online

Priceline Pharmacy

Super Pharmacy

Super Chem

Terry White

Vital+

Woolworths

Your discount chemist

Alive Pharmacy

Wholelife Pharmacy & healthfoods

Advantage Pharmacy
Always read the label and follow the directions of use.
For a thick and rich body cream for dry skin, try Dermal Therapy Very Dry Skin Cream for fast-acting visible results.

For a thick and rich body cream for dry skin, try Dermal Therapy Very Dry Skin Cream for fast-acting visible results.

We're proud to be winner of the beautyheaven Best in Beauty awards 2021.
Containing 12.5% urea and 1% dimethicone, our Very Dry Skin Cream offers a rich blend of emollients for optimum hydration.
Dry skin, be gone! This non-greasy cream for very dry skin is suitable for use for almost any body part, especially on dry and itchy areas, and for very dry skin conditions.
Clinically tested with proven results, Dermal Therapy Very Dry Skin Cream is best used alongside the other products in our Very Dry Skin range for best results.
Diabetes Friendly

Clinically Tested

Visible Results

Paraben Free

Aus Made & Owned
Apply 2-3 times daily or as needed. Richly formulated so a little goes a long way. Patch test before use is recommended.
Aqua, Urea, Lanolin, Cetearyl Alcohol, PEG-20 Stearate, Glyceryl Stearate, Decyl Oleate, Mineral Oil, Glycerine, Dimethicone, Phenoxyethanol, Benzyl Alcohol, Butyrospermum Parkii (Shea Butter), Sodium PCA, Allantoin, Panthenol, Aloe Vera Gel, Tocopheryl Acetate (Vitamin E), Parfum, Arginine
Research
Methodology
Over a 2 week period, subjects between the ages of 37 to 65 applied Very Dry Skin Cream to a site area of their skin. Hydration levels were determined by measuring skin's electrical resistance.
Results
The results showed that after a 2 week period the site area of their skin had increased levels of hydration of up to 52%
The above results are from a study conducted on 20 subjects by Dermatest®GmbH in Germany, an independent testing facility as commissioned and funded by Lacorium Health Australia Pty Ltd.
Join our community!
Join us now and go into our monthly draw for a chance to win a Dermal Therapy hamper.
Click to join
As featured in
The Dermal Therapy brand and products have been featured in a wide variety of media and publications including those featured here. Follow the link to our in the media page where you can read a collection of media articles covering a variety of products from our extensive range.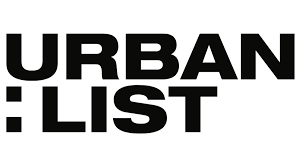 Discover us in the media