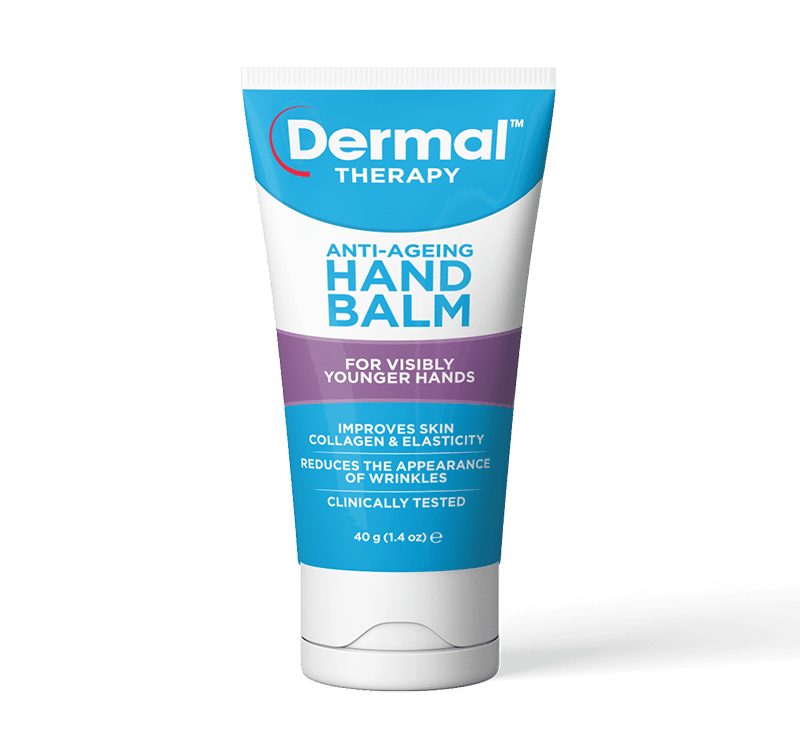 What if we told you there's a way to turn back time? Improve elasticity and lighten age spots with Dermal Therapy Anti-Ageing Hand Balm.
Moisturising formula to hydrate and protect
Improves skin collagen and elasticity
Clinically proven formula
Australian made and owned
RRP $12.99 AUD
Advantage Pharmacy

Amazon

Amcal+

Better Pharmacy

Blooms the chemist

Catch

Chemist Discount

Chemist WareHouse

Chempro

Chemsave

Cincotta Chemist

Discount Chemist Outlet

Discount Chemist

Discount Drug Store

Friendly Care

Giant Chemist

Lake cathie

My Chemist

Pharmacy 4less

Pharmacy Direct

Pharmacy Online

Pharmacy select

Priceline Pharmacy

Super Pharmacy

Your discount chemist

Alive Pharmacy

Wholelife Pharmacy & healthfoods

Good Price Pharmacy Warehouse
Always read the label and follow the directions of use.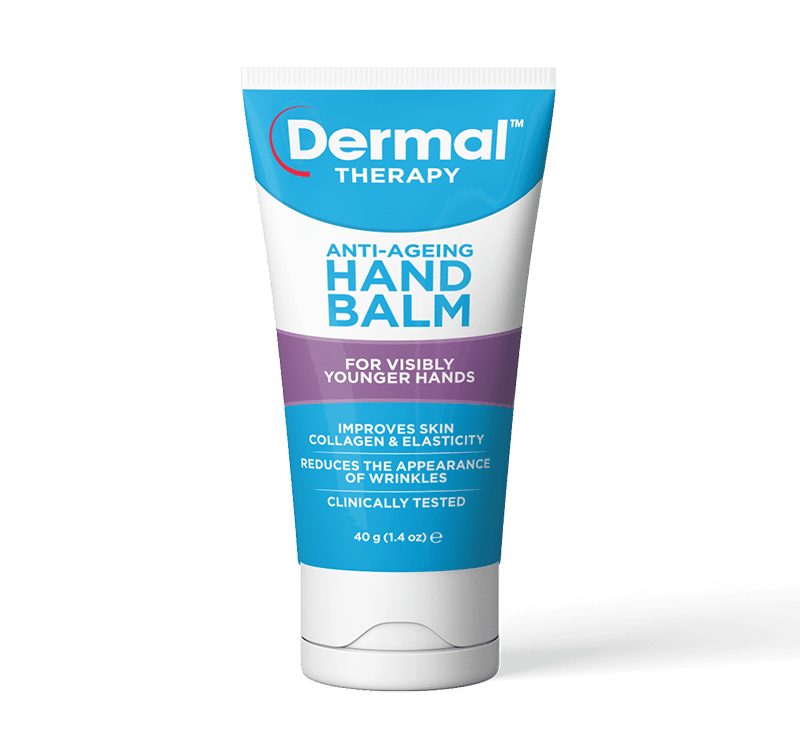 Dermal Therapy Anti-Ageing Hand Balm is a moisturising formula designed to:

Dermal Therapy Anti-Ageing Hand Balm is a moisturising formula designed to:

Thanks to the unique, plant-based ingredient, the appropriately named Plantago Lanceolata, our Anti-Ageing Hand Balm helps enhance the skin's smoothness and firmness, to help you feel like you again (or maybe the you of yester-year!).
Reduce the appearance of wrinkles
Experience unbeatable results by following directions for application, for visibly younger looking hands.
Visibly lighten age spots and pigmentation
As well as repairing loss of firmness, Dermal Therapy Anti-Ageing Hand Balm lightens age spots and reduces pigmentation on the hands.
Moisturise, hydrate and protect
Suitable for sensitive skin and clinically tested, see visible results thanks to our rich formula.
Aus Made & Owned

Clinically Tested

Suitable for Sensitive Skin

Visible Results
Gently massage into hands two to three times daily. Richly formulated so a little goes a long way. Once you have noticed desired results, use only once daily to maintain.
Aqua, Urea, Cetearyl Alcohol, PEG-20 Stearate, Glyceryl Stearate, Glycerin, Plantago Lanceolata Leaf Extract, Xanthan Gum, Lanolin, Butyrospermum Parkii (Shea) Butter, Decyl Oleate, Dimethicone, Tocopheryl Acetate, Aloe Barbadensis Leaf Juice Powder, Allantoin, Panthenol, Sodium PCA, Arginine, Phenoxyethanol, Benzyl Alcohol, Lactic Acid, Parfum
You might be also interested in
Real People Real Results
Chafing & Sweat Rash Prevention Cream
Anti-Ageing Hand Balm
Hand Balm
Sanitising Hand Cream
Sanitising Hand Cream
Sanitising Hand Cream
Hand Balm
Hand Balm
Sanitising Hand Cream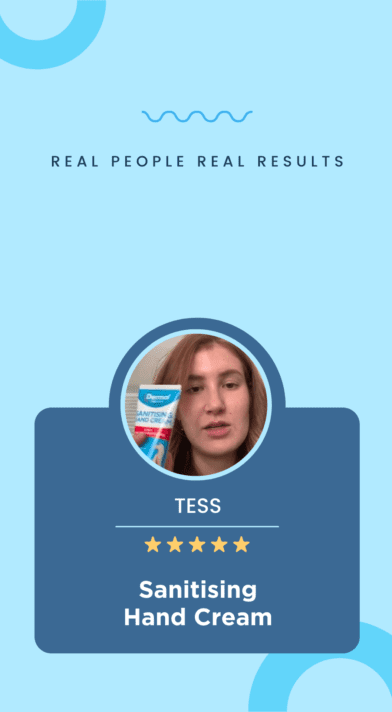 As featured in
The Dermal Therapy brand and products have been featured in a wide variety of media and publications including those featured here. Follow the link to our in the media page where you can read a collection of media articles covering a variety of products from our extensive range.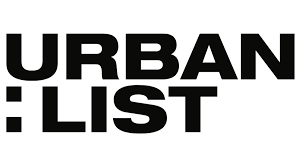 Discover us in the media