Peel back the layers of dry hardened skin and discover feet so soft and smooth they'll feel as good as new. Try Australia's only exfoliating foot mask using multi-layer penetration technology for ultimate exfoliation.
4-way unique exfoliation
Removes hardened skin
6 natural skin conditioning ingredients
Visibly smooth feet in 2 to 3 weeks
Free after-care Dermal Therapy Sensitive Skin Lotion 100ml
RRP $24.95 AUD
Say goodbye to dry, hardened and calloused skin
Put your feet up and let the specially formulated, easy-to-use foot sock get to work – when only the best foot exfoliating mask will do. Read More >
Say goodbye to dry, hardened and calloused skin
Put your feet up and let the specially formulated, easy-to-use foot sock get to work – when only the best foot exfoliating mask will do.
Smart exfoliation, superior results
The special exfoliation technology harnesses the power of urea, salicylic acid, lactic acid and glycolic acid to penetrate deep into the layers of your skin and peel off dead and dry skin.
Conditions skin after peeling
Enjoy the soothing combination of 6 skin conditioning agents – including Papaya, Lemon, Apple, Orange, Chamomile extract and Menthol – that calm freshly exfoliated skin.
Complete after care
Take care of the sensitive, soft and smooth skin after you peel. Your free Dermal Therapy Sensitive Skin Lotion helps soothe, protect and moisturise your skin. With clinically proven 50% increase in skin hydration.
The care you need to stop cracked heels in their tracks
Whether you're running, walking, strolling or standing, your feet work hard for you. They can get dry and cracked, which can lead to discomfort and pain, so it's important to look after them. An appropriate care routine, including regular exfoliation with Dermal Therapy Exfoliating Foot Mask at home, can help you maintain smooth, happy feet. Explore our range of foot care products to help keep your feet look and feel the best they can be!
How to show your feet some love
When using an exfoliating foot mask, here's what you can expect.
After the treatment is complete, peeling will not start immediately
Once peeling commences it will continue through all treated layers which may take days
Due to individual heel condition and skin composition, results are expected to vary*
No other products, including moisturising lotions, should be used until the skin has finished peeling.
< Read Less
Over The Counter

Visible Results
Thoroughly cleanse your feet. Use scissors to cut open the package below the dotted line.
Simply apply each sock in place ensuring that your foot is surrounded by the white tissue lining. You may place adhesive tape over the foot mask to keep it in place.
Remove after 60 to 90 minutes and rinse off with water.
4 to 7 days after use, calluses will start peeling off. Do not use a callus remover or pick on calluses when they start peeling off. Final visible results may take from 2 and up to 3 weeks. Individual results may vary.
For best results and only once the skin has finished peeling, continue to care for your feet by using Dermal Therapy Sensitive Skin Lotion to moisturise and soothe. For longer term foot care, Dermal Therapy Heel Balm is recommended.
Warnings: 
Avoid using on eczema, injured, irritated or sunburned skin. Not suitable for use by those with diabetes unless under doctor's guidance.
Before use, apply a small amount on skin for signs of allergic reactions. Do not use if you experience reactions.
Stop using and ask a doctor if skin becomes red, swollen or itchy during use.
This product is exclusively for use on the feet. Do not use other than indicated on this label.
This product contains propylene glycol. Do not use if you are sensitive or allergic to the substance.
Avoid contact with eyes. If contact occurs, rinse well with clean water.
Avoid storing under direct sunlight or high and low temperature.
Do not walk around when wearing the foot mask as it may cause you to slip or fall over.
For single use only.
Keep out of reach of children.
Alcohol Denat., Water (Aqua), Propylene Glycol, Lactic Acid, Isopropyl Alcohol, Urea, Glycolic Acid, Betaine, Citrus Limon (Lemon) Fruit Extract, Carica Papaya (Papaya) Fruit Extract, Citrus Aurantium Dulcis (Orange) Fruit Extract, Pyrus Malus (Apple) Fruit Extract, Sea Water, Chamomilla Recutita (Matricaria) Flower Extract, Salicylic Acid, Menthol, PEG-60 Hydrogenated Castor Oil, Disodium EDTA, Fragrance (Parfum)
Real People Real Results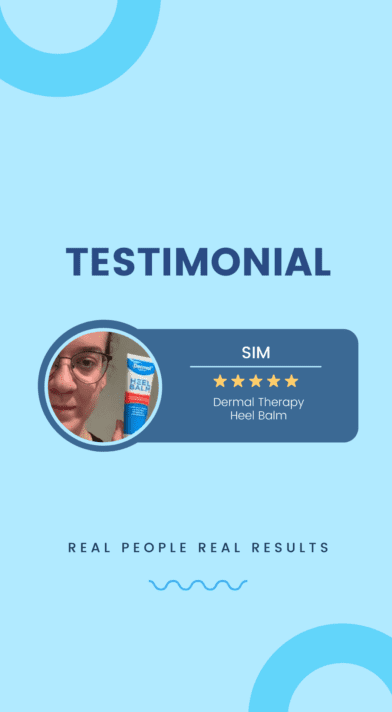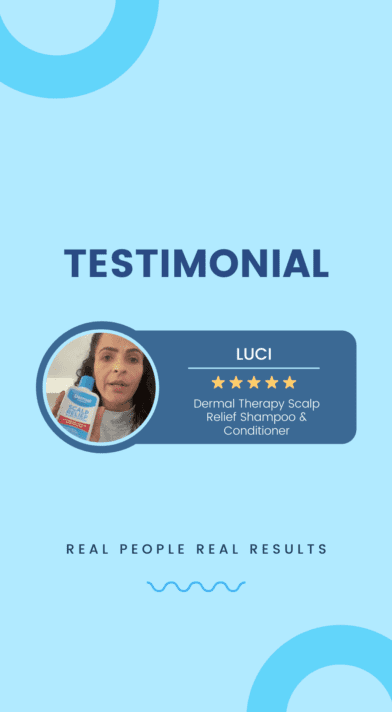 As featured in
The Dermal Therapy brand and products have been featured in a wide variety of media and publications including those featured here. Follow the link to our in the media page where you can read a collection of media articles covering a variety of products from our extensive range.

Discover us in the media